I'm A Sex Crazzzy Teen!
Release Date:
Aug/08/2014
Studio:
Swank Digital
Cast:
Madison Parker, Simi, Alexandra, Karlie
Genre:
Teens, All Sex
Language:
English
Description:
I'm Simi My Friends And I Love To Suck A Young Stiff Dick!
Nothing feels more incredible than having a young stud's boner right in your face! I usually can't stop caressing it just before I start working on it with my lips, tongue and mouth. A hard cock is a terrible thing to waste! This is my absolute favorite way to get off. I discovered that I cum like a madwoman two are three times before he's ready to shoot his wad. He always spooges directly into my mouth so he can watch my face while I taste him. They say I look sexy when I swallow!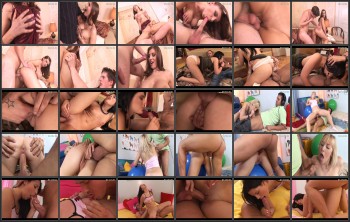 File Size:
1.06 Gb
Resolution:
640x480
Total Time:
01:38:10
Format:
MP4
Download:
https://updown.bz/J06T63yhZl/Crazzzy...part1.rar.html
https://updown.bz/b1HLsM9gyq/Crazzzy...part2.rar.html
Or
https://www.privatefiles.com/38y81mm...part1.rar.html
https://www.privatefiles.com/mkut6e0...part1.rar.html